The average cost of living in London for a family of four is around £3,060 - and that doesn't include the several thousands people can expect to pay on rent or mortgages. With cheaper rent promised in Manchester, and lower living costs (£2,459) many workers are put off heading "down South" - despite the higher wage average (£41,017 compared to the North-West's £29,558).
London is the proud home of over 1.33 million private business enterprises - 1/5th of the UK's 6 million companies - and, with a net increase of nearly 400,000 new London start-ups annually, London seems to be the "new American Dream." Entrepreneurs looking to make a name for themselves are called towards London, where most of our country's international funding is routed. For the UK's tech sector, London has been leading the charge - working hard for the last 10 years to close the gap on Silicon Valley. As of Tech Nation's 2020 Jobs and Skills report, 19% of all jobs advertised in London were for digital and technology roles. It makes sense that our labour force would shift to where the work is - but recent progress in the North-West business boom might bring vital companies back to Liverpool, Manchester, and Lancaster.
The Benefits of the North-West Business Boom
Businesses operating in the North-West have been seeing a rise in business activity throughout the pandemic, with the NW Business Activity Index measuring month-on-month change registering 55.3 in August 2021 (the lowest it had been in the last 6 months, according to Business Live). Natwest discovered that Manufacturing, Technology, and Enterprise firms' expectations "towards future activity remained strongly positive, with greater engagement from clients, and more customers returning back to work." Simon Shaw, CEO of Manchester company Hiring Hub quotes, "The North-West has a thriving, maturing IT and digital ecosystem that attracts world-class people, providing tech companies in the area with a rich supply of skilled labour." Well-credited universities such as The University of Manchester (who rank 35th in the world for academic ability, and 7th in Europe for innovation) have no doubt contributed to the growing supply of qualified candidates wanting to stay in the area. With a thriving business market comes:
1. Increased Job Potential
A major study on the UK's science and technology economy has forecasted the creation of 365,000 jobs by 2050 - with the North-West seeing more new roles than other regions.
2. Attractive Economic Climate
The North-West region is currently home to a thriving tech startup community, and local governments are successfully nurturing local tech businesses such as:

Other big-name companies fronting the tech industry in the North-West include Boohoo, Landscape, Tootoot, Safe Steps, Mojo Mortgages, and Push Doctor. (Source: UK Tech News).
3. Less Travel (Reducing Environmental Impact)
An average London commute stands at 74 minutes per day, with 3 million users of London's public transport on a daily basis. To date, many London-based employees choose to live in the suburbs - where bills are slightly cheaper, and travel times contribute to London's high rate of pollution. Reducing the need to travel to London was one benefit from the pandemic, with many workers adopting at-home roles - helping reduce the UK's carbon footprint. Similarly, fewer Northern workers moving to London reduces the overall impact of business-caused pollution that affects the Thames and other waterways in London.
4. Increased Substitute Goods
As more Northern companies establish, B2B relationships can provide an increased number of substitute goods in the market for many industries.
Why UK Companies Should Consider Moving "North"
With the benefits stacking up for the locals, the UK government has started to encourage more businesses to relocate to Manchester and Liverpool. The benefits include:
Lower Costs
With land being cheaper per square meter in Manchester over London, bigger companies are well-advised to have offices up North. Additionally, lower-wage requirements allow businesses to cut costs and improve their bottom line.
More Resources
The Small Business Academy is working with startups to provide access and advice to business training in the North-West - reducing barriers to entry and contributing to the growing economy significantly. With less business competition, businesses can expect to access more resources (including manufactured goods) and with faster shipping results.
Less Labour Competition
One huge issue facing the tech industry at the moment is a shortage of skilled labour. With employee availability growing in the North-West, tech companies can take advantage of the economic boom and fill much-needed gaps.
What This Means for Technology Functions
Technology functions struggling to recruit should strongly consider moving North, where quality of life, increased skill availability, and lower wage costs offer effective business solutions for survivability.
Startups will encounter fewer barriers to entry as a result of lower costs, making Manchester a more suitable location for new entrants rather than London.
Lower cost of living will attract international tech workers to this new hub - a much-needed solution to the growing labour shortage.
Additionally, Manchester is one of the most multicultural cities in the UK. In 2020, Forbes discovered that diverse workplaces reported an average of 40% higher sales revenue than their non-inclusive competitors, due to better decision making, higher productivity, and stronger employee wellbeing.
Predicting The Future of Tech Careers
Current tech students and employees can expect to see a transition of companies moving to the North-West, looking to seize some of the promised £600m Northern Venture Capital. For companies unable to move, additional remote offices may be opened, allowing them access to "the region's digital tech workers who have been praised for their "can do" attitude and high productivity." (Source: Tech Nation). Hiring candidates who are a great culture fit and have the potential to grow a company is likely to become a common practice, with less importance placed on experience. For the future of technology workers, these shifts could create:
- Higher bargaining power
- Increasing wages (evidenced by the 11.4% increase in salaries over the last year, compared to 5.4% UK average)
-Improved quality of life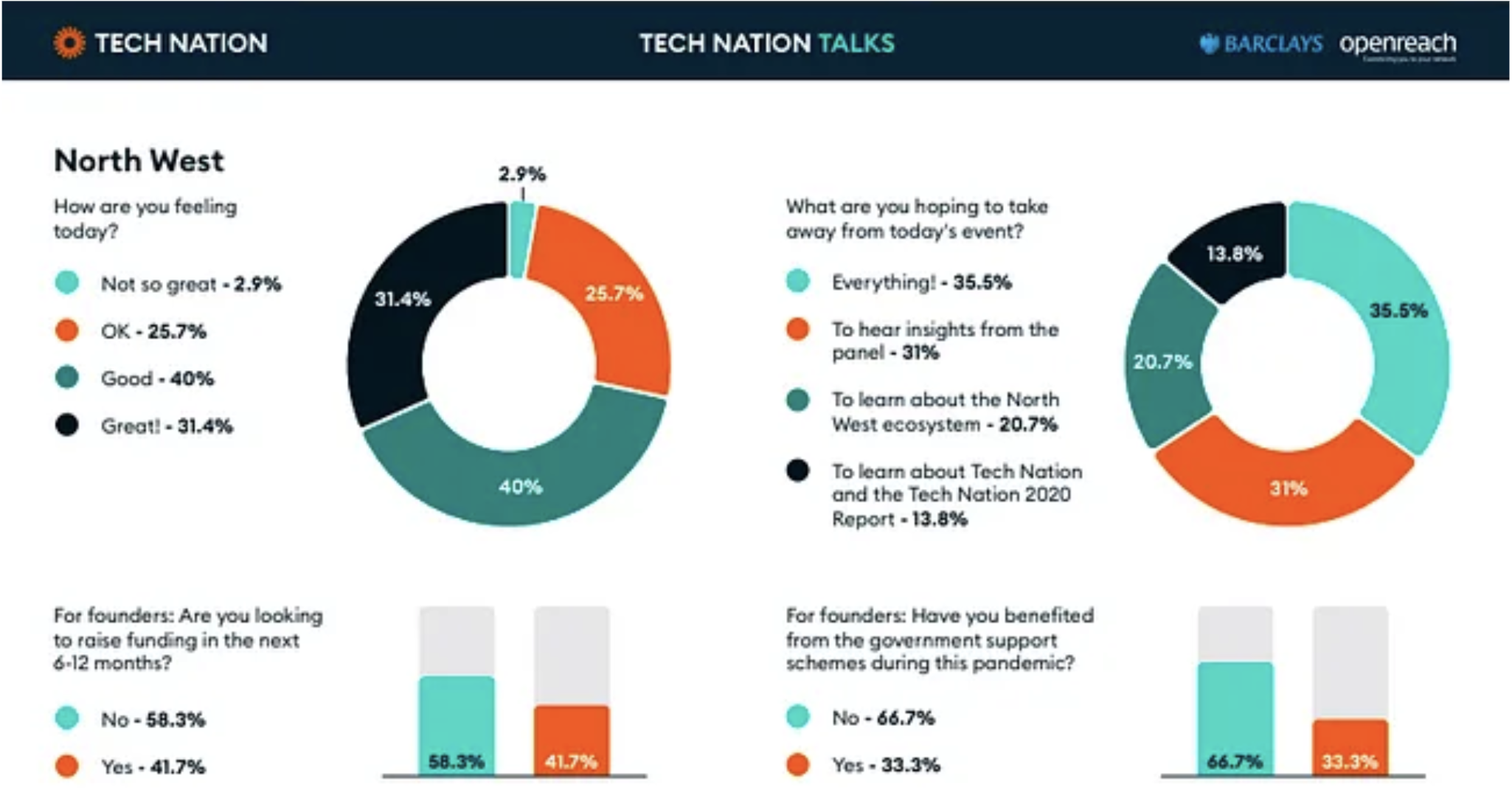 nufuture is an IT & Tech recruitment specialist dedicated to finding the right talent for our clients - especially ones who are just as committed to you, as you will be to them. If you want ethical hiring solutions, and keen insight into data-driven recruitment: we're specialists in our market and our knowledge runs deep.
Connect with nufuture today to find out how we can help you.
Call us on 01344 289224
Email info@nufuture.co.uk.
nufuture